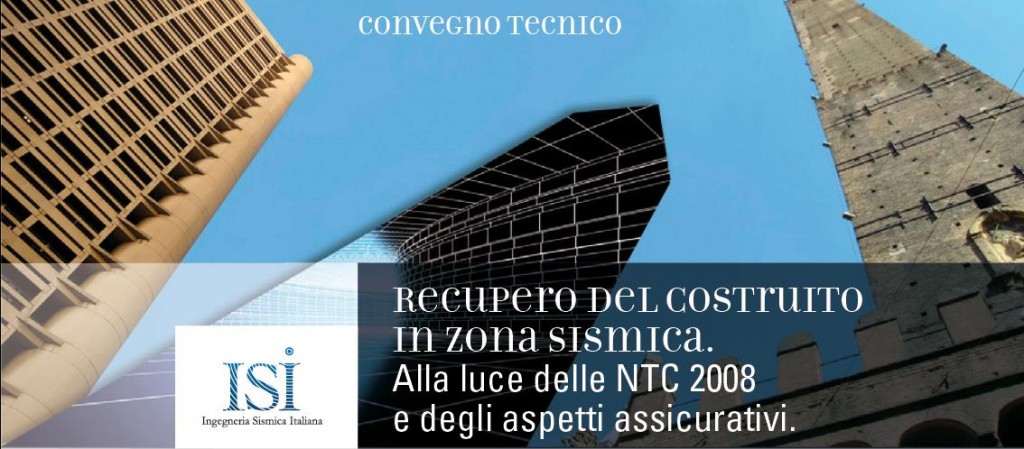 Tecno K, as member of the board of ISI co-organized the conference,
BOLOGNA 25 Maggio 2012
Palazzo della REGIONE EMILIA ROMAGNA,
Terza Torre sala A, Viale della Fiera 8 , Bologna
Recovery Built in Seismic Zone – Conference.
The conference is a very topical issue, not only in Italy but in all nations to seismic risk. The number of existing buildings not complying with the seismic standards, only in Italy, certainly exceeds 100,000 units and their adjustment is a problem not only technical but certainly also economic and organizational.
One topic of the conference is the insurance of structures against seismic risk, with insights on the relationship between insurance instruments and technical standards for construction in seismic areas.
Participants in this conference as speakers the leading experts in the world of earthquake engineering and insurance issues.
Tecno K confirms its leading position in the production of joint systems for the construction industry.